Can the eddy stand the test of time?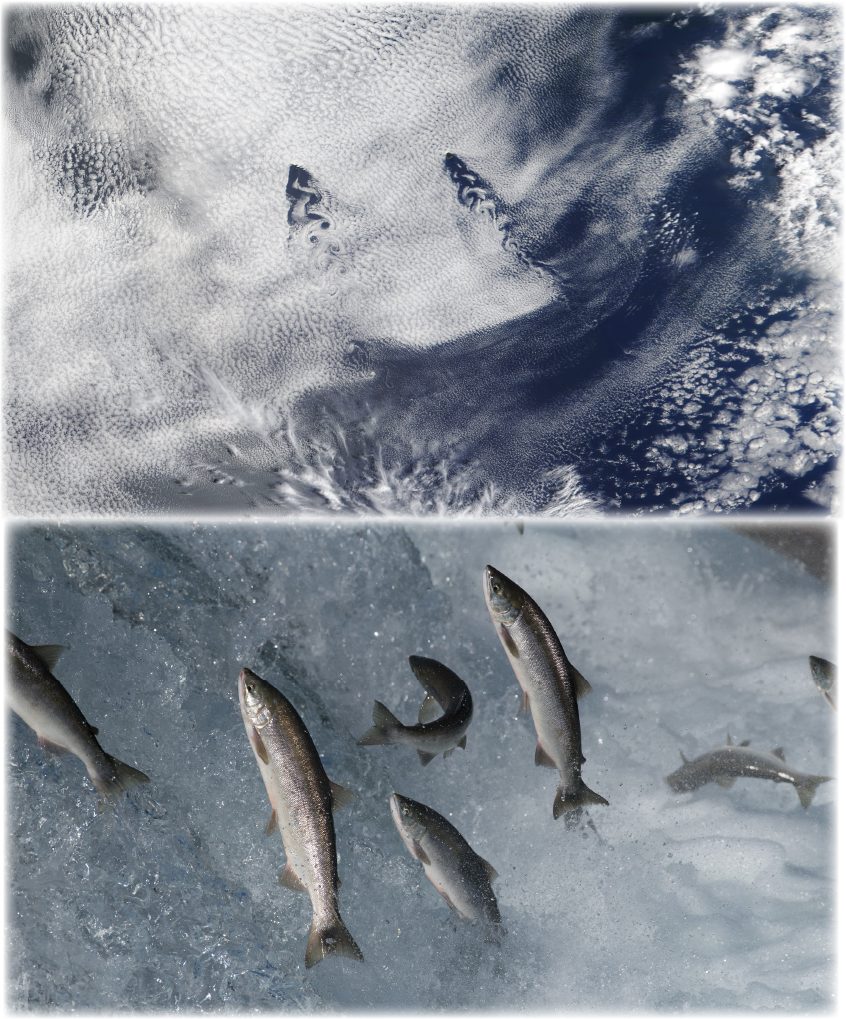 "An eddy is a fluid that flows against the general direction of a current, a form of energy that sails against the wind."
Drifting through the tides
An RNA finds a polypeptide –
Mix, multiply, and divide
…In the blink of an eye.

What is life?

The lungfish reckoned it's the magic of growing limbs
A gracious stride into a fresh paradise.
The T-rex lamented the short and bloody dream
All ends with a massive bolide.
…in the blink of an eye.
When the ember died,
new green rises above the darkness
Twist and climb,
radiating out to capture the sunrise.
Itching critters crawl into the lushness
Feast and fly,
…in the blink of an eye.

Buzz, chirp, hum~
Is this the time of eternal sunshine?

When the root of Mother Tree thrives,
Murky blood seeps into underground orifices
Sink and darkened,
Blending into the oblivion.
Tinted rocks reluctantly turn shy,
Lurking to be awakened
…can life stand the test of time?
Lycophytes can't win carbon dioxide
Troglobites can't win the faintest sunshine
Even rocks crumble in our mines
Perhaps eddy can't reverse the tide
… and so does mankind.

Is paradise nothing but a lie?

Perhaps never there was an eternal guide
Let's just forget
and hitch a ride
Through the surreal
and aeolian dream
While keep singing a lullaby~
…be a memory rippling through the timeless realm.
A whirlpool of lost chances
Smear, crush and grind
Rewind again when magma dances
Toiling all over,
In God's mind — it probably fancies roller coaster rides…


© Marmotian 2022
Comment to let me know if this poem stirs up your thoughts! If you like this poem, please share it out and bookmark my page! Support me here.
Learn more about the evolution of life here: